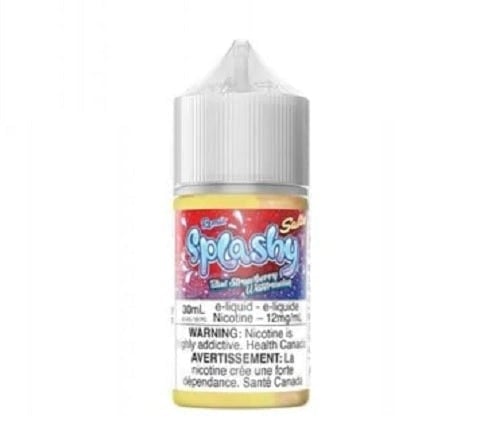 Blue Strawberry Watermelon Slushy Salt Nic - Splashy Salts - 30mL
Cloud Connoisseurs
Blue Strawberry Watermelon Slushy Salt Nic By Splashy Salts E-Liquid
Blue Strawberry Watermelon Slushy Salt Nic by Splashy Salts is a perfectly blended blue raspberry mixed with Strawberry and Watermelon slushy with an finish. Enjoy this summer vape juice treat, blue tongue free! Now with salt based nicotine.
Splashy Blue Strawberry Watermelon Slushy Salts Vape Juice comes in 30mL bottles & 50VG / 50PG nic salt blend.
Splashy Salts E-Liquid - Blue Strawberry Watermelon Slushy Salt Nic Features:
Flavour Profile: Blue Raspberry, Watermelon, Strawberry Slushy
30mL Chubby Unicorn Bottle
Nicotine Salts Formulation
Crafted For Ultra-Low Wattage & Pod-Based System
50% PG
50% VG
Made in Canada
Available Nicotine: 12mg, 20mg, 20mg Hybrid
Tasty
Juice is a slushy slurpee blue raspberry yummy goodness!
Flavourful
Nice flavour, will purchase again.
delicious
first flavor I've found in a long time that I liked enough to stop smoking cigarettes.
Lit
It tasted just like another juice I love so big w on that one
Delicious
I love this so much. It's one of my favourite flavours. You can taste the watermelon and strawberries, and it tastes like a slushy. I definitely recommend this flavour to anyone that loves slushies.
---
We Also Recommend
---