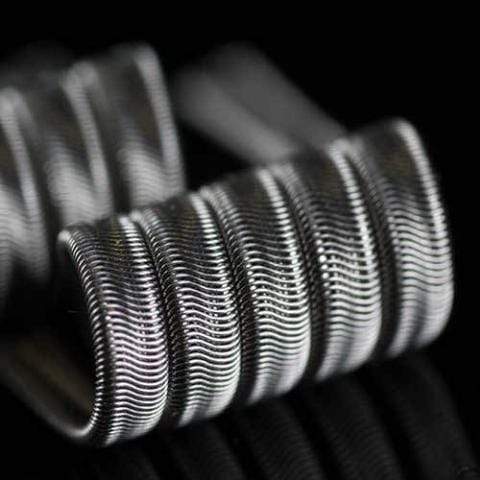 Mortal Koils - Prebuilt Hand Wrapped Coils
Mortal Coils
Mortal Koils - Prebuilt Hand Wrapped Coils
Fused Claptons are a cheaper coil that give beginners a general idea of how to install coils. They offer decent flavour and clouds for a cheaper price point.
Aliens are a good all around coil. They give off a crackling sound, and have better flavour and clouds. Install requires intermediate experience. Used alot for RTAs like the Kensai, Engine and Ammit.
Mohawk Aliens offer great flavour and clouds. As they can be a bit tricky to install, they are more appropriate for experienced installers looking for attractive coils.
Staggered Coils offer a cooler vape as it can draw more air through the coil itself ... Therefore its a cooler vape at higher watts.
Framed Staples are good for hot vapes and offer huge flavour.
Staggered Frames have awesome flavour and give great cloud, plus they offer that attractive coil look
Very fast shipping. coils work great for my use.
Super, everything is fine. I recommend this store
---
We Also Recommend
---