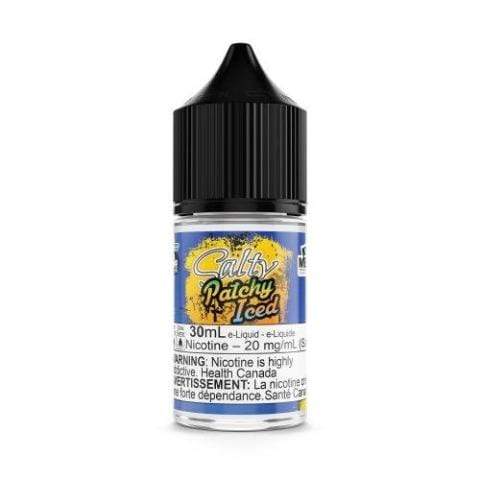 Patchy Salty ICED - Mind Blown Vape Co Salts - 30mL
Mind Blown Vape Co
Patchy Salty ICED By Mind Blown Vape Co Salts
Patchy Salty ICED by Mind Blown Vape Co Salts is sweet, sour and more sweets. A beautifully balanced assortment of fruity flavoured candies coated with a dusting of sour sugar and an ICY finish now in salt nicotine form.
Salty Patchy ICED vape juice by MBV Co comes in 30mL bottles & 50VG / 50PG nicotine salts blend.
Mind Blown Vape Co Salts - Patchy Salty ICED Features:
Flavour Profile: Sour Patch Kids Candy, ICE
30mL Chubby Unicorn Bottle
Child Resistant Cap
Nicotine Salts Formulation
Crafted For Ultra-Low Wattage & Pod-Based System
50% VG
50% PG
Made in Canada
Available Nicotine: 10mg, 20mg
MBV Salt E-Liquids is NOT intended for use in Sub-Ohm Tank systems. Mind Blown Vape Salts is intended for small form factor, fillable pod systems. Ensure your customers are properly informed as MBV Salt Nic E-Liquid contains significantly higher levels of nicotine per milliliter.
Best vape juice ever!!! No hassle fast easy shipping. Taste just how it supposed too.
taste like there was no ice in it what so ever
Only juice I vape
Love this stuff. Flavour is delicious, doesn't burn my coils, the ice in it hits just right. Haven't been able to vape anything else since I found this juice.
Excellent juice
Very tasty. I like sweeter juices.
---
We Also Recommend
---