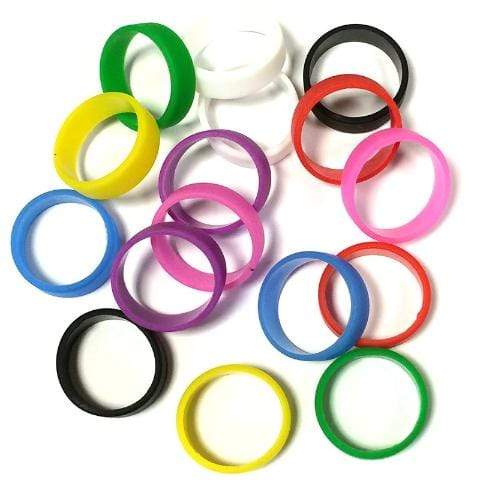 Vape Bands - Silicone
Liberty Vape
Liberty Vape Silicone Vape Bands
The Silicone Vape Bands (Canada) by Liberty Vape serve as a Bumper for Your Tanks and Can Save Your Mod from Minor Scratches.
Vape Rubber Bands Gives Extra Grip When Holding Your Mod, Especially in Wet Conditions.
Vape Bands Are Made of Hypoallergenic, Non-Conductive, Non-Porous, Premium Quality Silicone.
Vape Mod Rings Directly Fit on Your Mechanical Mod or Rebuildable Atomizers.
Choose Between:
1x Thick: (22mm x 12mm) Liberty Vape Band
OR
1x Thin: (22mm x 7mm) Liberty Vape Band
Got it, it's okay. Quality material.
---
We Also Recommend
---