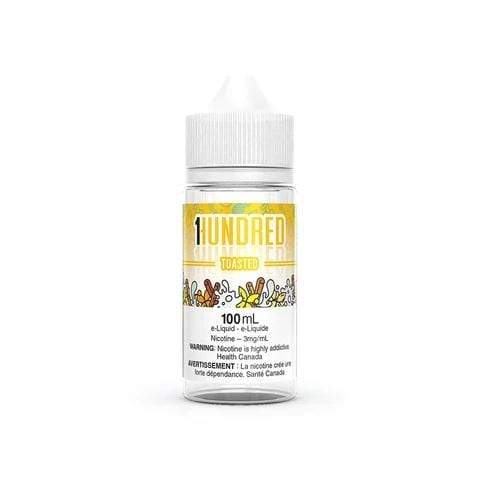 Toasted - 1HUNDRED E-Liquid - 100mL
1Hundred
Toasted By 1Hundred E-Liquid
Toasted by 1Hundred E-Liquid, start the day with a bowl of your favourite cinnamon toasted squares cereal with a subtle splash of milk.
Hundred Toasted Vape Juice is available in 100mL bottles & 70VG / 30PG premium e-juice blend.
1 HUNDRED E-Liquid - Toasted Features:
Flavour Profile: Cinnamon, Cereal, Milk
100mL Chubby Gorilla Bottle
Child Resistant Cap
70% VG
30% PG
Made In Canada
Available Nicotine: 0mg, 3mg, 6mg, 12mg
Juicy taste goody Inhaleie
TOASTED
A really nice dessert/cereal vape. The cinnamon touch is perfect, and I find myself adding some of this to other dessert juices in my tank to add some cinnamon dust flavour to my standard go-to's. Maybe not an all-day vape on its own, but certainly a great one to mix and match for some cinnamon notes on top of custards or s'more juices.
As always, LibertyVape delivers with killer products, great prices, and laser fast shipping. This is the only vape shop you need!
Great taste but coil killer
The flavour is very tasty and smooth just as it's described (not something I would smoke daily) but definitely burned through my coils quicker than most juices.
Great flavour
I'm always hesitant with cinnamon juices but its done well in this one. Its a nice creamy cereal with just the right amount of cinnamon. Very smooth, could vape this all day.
---
We Also Recommend
---