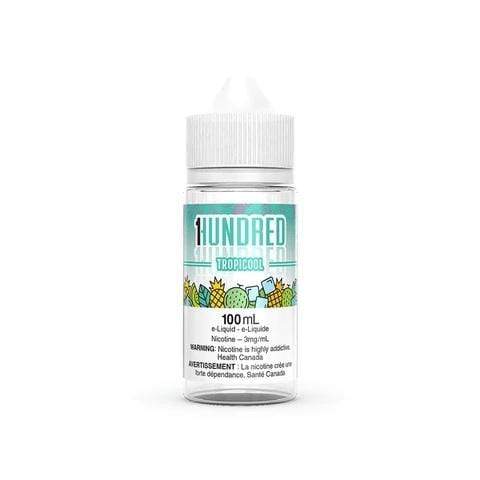 Tropicool - 1HUNDRED E-Liquid - 100mL
1Hundred
Tropicool By 1HUNDRED E-Liquid
Tropicool by 1Hundred E-Liquid is a juicy blend of ripe pineapple accented with sweet honeydew and kissed with an icy cool exhale.
Hundred Tropicool Vape Juice is available in 100mL bottles & 70VG / 30PG premium e-juice blend.
1 HUNDRED E-Liquid - Tropicool Features:
Flavour Profile: Pineapple, Honeydew, Menthol
100mL Chubby Gorilla Bottle
Child Resistant Cap
70% VG
30% PG
Made In Canada
Available Nicotine: 0mg, 3mg, 6mg, 12mg
It's the best!
It's a fresh flavour with fruity hints and a cool exhale. It's my primary juice!
Tropicool
As always you have not failed me. Thanks for your prompt service and products.
bang for the buck
great stuff, after vaping for years, im trying to tone it down, and this is nice and mellow. the 100ml size lasts, and great prices too.
Top
This tropicool is so good! Vapes perfect. Tastes tropical and fruity if you love that fruity flavours without being overpowering it also has a slight cool ness to it :)
---
We Also Recommend
---