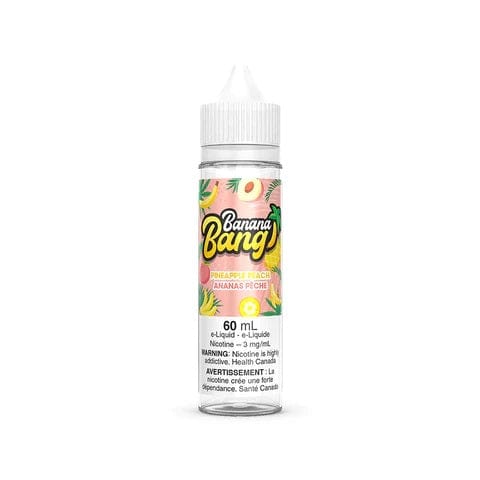 Pineapple Peach - Banana Bang E-Liquid - 60mL
Banana Bang
Banana Bang E-Liquid - Pineapple Peach
Pineapple Peach by Banana Bang E-Liquid is a tangy tropical peach blended with sweet banana.
Banana Bang Pineapple Peach Vape Juice comes in 60mL bottles & 70VG / 30PG premium E-Juice Blend.
Banana Bang E-Liquid - Pineapple Peach Features:
Flavour Profile: Pineapple, Peach, Banana
60mL Chubby Unicorn Bottle
Child Resistant Cap
70% VG
30% PG
Made in Canada
Available Nicotine: 0mg, 3mg, 6mg, 12mg
Great prices
Glad I can order 60ml bottles here, can't in BC, plus much cheaper!
Was very tasty, I love the banana bang juices!
---
We Also Recommend
---